Ductless Mini-Split Services in Kansas City
When you need ductless mini-split services in Kansas City, turn to A.B. May Heating, A/C, Plumbing & Electrical. With over 60 years of experience, we are the go-to experts for all your ductless mini-split services. We have the knowledge, expertise, and commitment to deliver top-notch solutions for your home.
At A.B. May, our highly trained technicians are here to ensure your complete satisfaction. With our exceptional service, upfront pricing, and dedication to customer care, we are proud to be your trusted partner in creating a comfortable and efficient home environment.
For expert ductless mini-split services in Kansas City, choose A.B. May. Call us at 913-383-3100 to schedule your appointment today.
What is a Ductless Mini Split? 
Ductless mini-split systems (aka mini split heat pumps or mini split air conditioning units) contain two main parts: an indoor air-handling unit and an outdoor compressor/condenser.
There is rarely any need to rebuild or repair walls when installing a ductless mini split system. With a traditional ducted system, ducting has to be routed along the walls or inside them. Depending on the size and complexity of the project, adding on to a current ducted system could take several days or weeks to complete.
In contrast, most ductless mini splits can be installed in a day. The indoor component of the mini split unit is mounted high on a wall. Then, the outdoor unit and refrigerant tubing, a power cable, suction tubing, and a condensate drain line all connect to the indoor unit through a 3" hole in your wall.
You can have a single indoor system or a multi-zone system connected to the same outdoor unit (up to six). Each indoor unit is independently controlled, allowing you to adjust the temperature with the touch of a button.
Why Install a Daikin Ductless Heating and Cooling System?
Mini split heat pumps provide heating and cooling to your living spaces without having to add on to your home's existing ductwork, saving money and messy installations. A ductless mini split operates independently of your central air system and does not require air ducts to provide heating and cooling.
In addition, mini splits are great at solving comfort problems. In living spaces that are difficult to heat and cool, a ductless air conditioner and heater will help balance the temperature in your home.
If you are looking to heat or cool certain rooms, ductless systems are flexible enough to meet your needs. They also can help everyone stay comfortable if you have family members who have different preferences when it comes to temperature.
Benefits of Ductless Mini-Splits 
Ductless mini-splits offer Kansas City homeowners several benefits, including: 
Cost savings: With their high energy efficiency, ductless mini-splits can save homeowners up to 30% on their energy bills.
Flexibility: Ductless mini-splits can both heat and cool your space, making them convenient for homeowners, especially during our spring and fall weather, when both heating and cooling can be necessary. 
Energy efficiency: Ductless mini-splits utilize the advanced technology to deliver efficient performance, reducing energy waste and lowering your carbon footprint.
Longer service life: With proper maintenance, ductless mini-split systems have a longer life span than standard air conditioners, ensuring long-term comfort for your home.
Daikin single and multi-zone systems offer SEER options up to 26.1 and state-of-the-art inverter technology that reduces energy consumption – typically up to 30% or more than ducted systems. Select Daikin ductless systems come with an intelligent infrared eye sensor that senses movement in the room. If you leave the room for more than 20 min, the system automatically shifts into an energy-savings mode.
What Types of Homes Benefit the Most From Mini Splits?
Homes with no pre-existing ductwork: Older homes often have no ductwork at all making it difficult to route ductwork.
Homes with rooms that are hard to heat or cool: Rooms that are located at the end of a duct run or cut-off from the main part of the house often have a hard time maintaining a comfortable temperature.
Family members with different temperature preferences: Instead of battling over the thermostat, ductless systems allow different rooms to be different temperatures.
Homes with additions or renovated spaces: Sunrooms, rooms over garages, game rooms, home theater rooms, and more are notoriously difficult to heat or keep cool. All are great spaces for a mini split.
How Are Ductless Mini-Splits Different From Standard Air Conditioners or Furnaces?
Ductless mini-split systems operate differently from traditional central AC units, providing unique advantages for homeowners. They don't use ducts to transfer cool or warm air. Instead, each mini-split has a "zone" of reach. The number of zones you need in your home depends on your home's size and configuration.
Single-zone systems: Ideal for individual rooms or smaller spaces, single-zone systems allow you to control the temperature independently in each area.
Multi-zone systems: You can cool or heat multiple rooms simultaneously, providing personalized comfort throughout your home.
Heat pump systems: Ductless mini-splits with heat pump capabilities offer heating and cooling functions, making them a versatile solution for year-round comfort.
Professional Ductless Mini-Split Installation in Kansas City
When installing your ductless mini-split system, it's crucial to rely on the expertise of licensed technicians. At A.B. May, our professional installation ensures optimal performance and efficiency. 
During installation, our friendly technicians will handle all necessary tasks efficiently, minimizing disruption to your daily routine. While installation times vary based on the size of your home, the number of mini-splits we're installing, and other factors, you can expect an efficient installation. We'll complete your ductless mini-split installation with precision and attention to detail.
Ductless Mini-Split Cooling & Heating Repair Services
If you encounter any issues with your ductless mini-split system, handling them promptly is essential. Our highly trained technicians specialize in mini-split repairs and will diagnose and resolve any problems quickly. 
Some common ductless mini-split repairs include:
Condensate leaks or drain clogs
Blower fan issues
Refrigerant leaks
Excessive dust
Compressor malfunctions
Don't let minor issues escalate into major breakdowns. Trust A.B. May to keep your mini-split running smoothly for uninterrupted comfort.
Ductless Mini-Split Maintenance & Tune-Ups
Regular maintenance is key to ensuring the longevity and efficiency of your ductless mini-split system. While homeowners can perform some maintenance tasks, certain aspects require professional attention. 
Here's a breakdown of how to care for your ductless mini-split:
Cleaning the filters: Homeowners can clean the filters regularly to maintain optimal airflow and indoor air quality.
Checking refrigerant levels: Our technicians will inspect and replenish refrigerant levels, ensuring your system operates at peak efficiency.
Inspecting wiring: Professional inspections of the system's wiring help identify potential electrical issues and ensure safe and reliable operation.
For expert ductless mini-split services in Kansas City, count on A.B. May. Schedule your appointment by calling us at 913-383-3100 today.
Choose A.B. May for Ductless Mini-Split Services in Kansas City
With our ductless mini-split services, you can experience the benefits of cost savings, increased flexibility, and energy efficiency. Whether you need to cool a single room or multiple zones, our experts will guide you through the process, ensuring you make the right choice for your home.
Trust A.B. May for all your ductless mini-split needs in Kansas City. We are committed to delivering exceptional service, reliable solutions, and care that exceeds your expectations. We work to give you consistently great service on every call, and we back our craftsmanship with the Do the Right Thing Guarantee.
Enhance your Kansas City home with ductless mini-split services from A.B. May. Schedule your appointment by calling us at 913-383-3100 today.
Frequently Asked Questions
Should I schedule regular maintenance for my ductless mini-split?
Yes, we highly recommend scheduling regular maintenance for your ductless mini-split. Regular maintenance helps keep your ductless mini-split working properly, improves energy efficiency, and extends its life span. It also allows our technicians to find and solve potential issues before they become significant problems.
How long does it take to install a ductless mini-split air conditioner?
The time needed to install a ductless mini-split air conditioner varies depending on several factors, including the complexity of the installation, the number of indoor and outdoor units, and the layout of your home. A professional installation can take a few hours to a few days.
Are ductless mini-split air conditioners energy-efficient?
Yes, ductless mini-split air conditioners are generally energy-efficient. They can adjust their cooling capacity based on the current cooling needs, helping to avoid energy waste by avoiding frequent cycling on and off. Also, since ductless systems don't require ductwork, there is no energy loss from air leakage in ducts.
Service you can Trust with A.B. May
Service you can Trust with A.B. May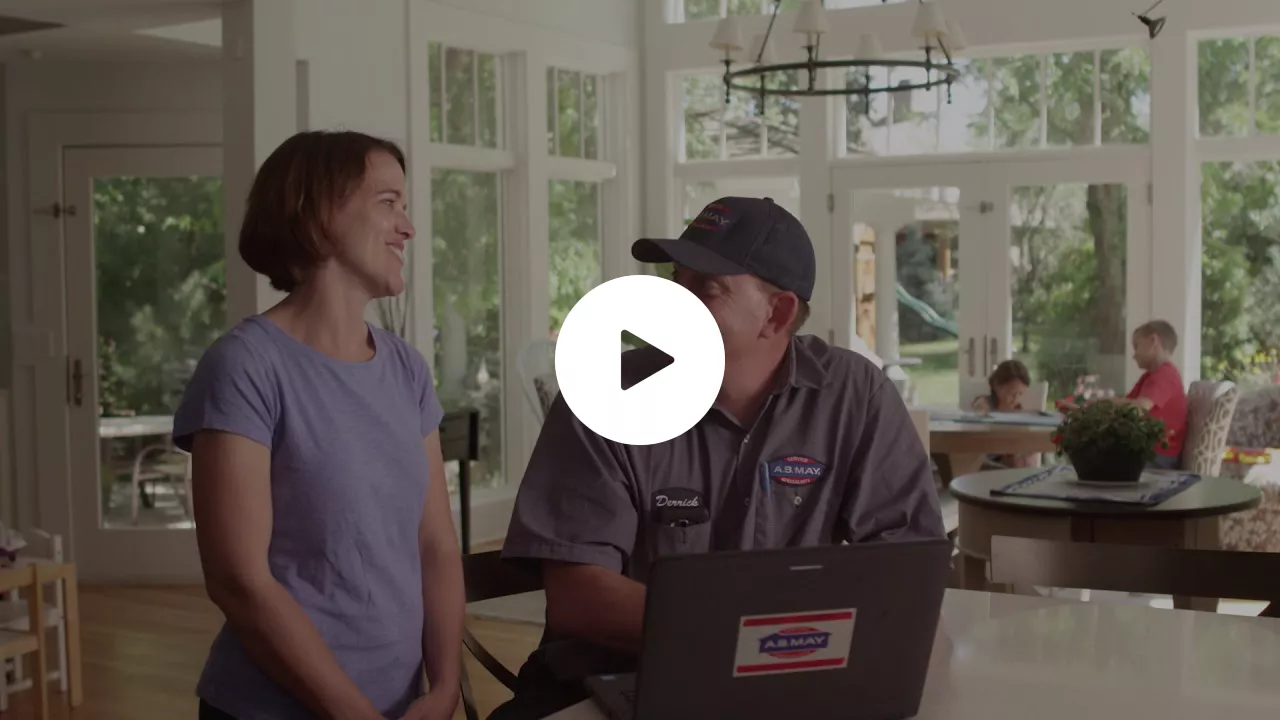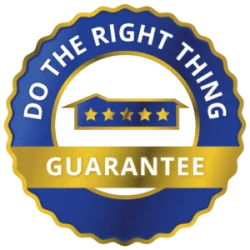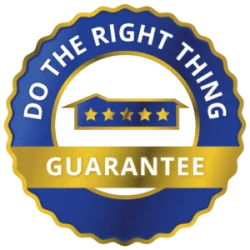 If you don't receive 5-star service before, during, or after your appointment, we want to know. We care about your happiness, and we will work to make things right. What makes us different? For three generations, our family has been committed to doing the right thing, every time. We believe exceptional service builds lasting relationships.
Respect For You & Your Home
We Answer Any Time You Call
Highly Trained Technicians
Service options with Upfront Pricing
Award-Winning
Service
Award-Winning Service
A.B. May Serves The Greater Kansas City Area
A.B. May Serves
The Greater
Kansas City Area
We serve a 50-mile radius around the Kansas City area, including the following cities:
Blue Springs | Brookside | De Soto | Fairway Parkville | Independence | Lee's Summit Kansas City | Lake Quivira | Leawood | Liberty Merriam | Mission | Mission Hills | Waldo Olathe | Overland Park | Plaza | Prairie Village Gardner | Raytown | Roeland Park | Shawnee Spring Hill | Stilwell | Lenexa | Westwood
View More