Air Conditioning Services in the Kansas City Area
At A.B. May, your comfort is our priority. That's why we're proud to offer superior air conditioning services to the residents of Kansas City and the surrounding areas.
Our NATE-certified HVAC technicians have the skills and training to provide comprehensive service for new and old air conditioners alike, and with same-day and 24/7 emergency service, you can rest assured that we're here when you need us most.
Call your service tech from A.B. May and get consistently great service with every call.   
For exceptional home services in Kansas City, call the professionals at A.B. May today at 913-383-3100 or contact us online!
24/7 Emergency Air Conditioning Repair
When your AC breaks down, don't delay. Call A.B. May to receive fast air conditioning repairs.
Our highly trained technicians have the experience and knowledge to diagnose your system's issue and provide the necessary repairs to restore peak performance.
Call now if you're experiencing any of the following signs that you need repair:
Warm or insufficient airflow
Odd noises from the system
Strange odors from the system
System short-cycling
Leaks around the unit
Increased electricity bills
High humidity in the home
We answer phones 24 hours a day, so if you need an emergency repair, you can trust our team to deliver a solution.
Call A.B. May at 913-383-3100 or request AC repair online today!
Air Conditioning Installation & Replacement
Even with proper maintenance, most air conditioners have a life span of 15 to 20 years with older units typically lasting 10 to 12 years.
Our team at A.B. May will work with you to select and install your air conditioner based on:
Your home's square footage
Your energy-efficiency needs
Your budget
We also consider factors like the thermostat, warranty, ease of maintenance, and any add-ons that would make your more comfortable.
A.B. May also offers alternative comfort systems, such as ductless mini-splits, if you want precise heating and cooling without ductwork. We also work on packaged HVAC systems.
Call 913-383-3100 today and ask about a free replacement estimate and our financing options!
Air Conditioning Maintenance
To extend the life span of your cooling system, we recommend scheduling annual air conditioning maintenance. During your routine tune-up, our technicians will:
Clean evaporator and condenser coils
Evaluate the refrigerant level and recharge if needed
Recalibrate your thermostat
Inspect ductwork for cracks or holes
Inspect and tighten electrical connections
Evaluate the blower motor and belt condition
We suggest scheduling your service in the spring to ensure that your system is ready to handle summer heat with great efficiency and optimal performance.
Sign Up for a Service Plan
Save time, stress, and money with A.B. May's Service Plans! We offer three levels of membership that offer a range of benefits, including:
24-hour emergency response
15% discount on non-covered repairs and services
Heating and cooling system check
Plumbing system check
Drain system check
Electrical system check
For a standard service plan, consider our Bronze option, and for a more comprehensive plan with covered repairs, we offer both Silver and Gold memberships.
Schedule your annual maintenance with the experts at A.B. May by calling 913-383-3100 or contacting us online!
Call A.B. May for AC Services in Kansas City
When you need superior air conditioning services, trust the team at A.B. May. We're Kansas City's heating, AC, plumbing, drain, electrical, and appliance experts.
With our dedication to unparalleled service and our Do the Right Thing Guarantee, we promise to meet your needs and exceed your expectations. 
When you need exceptional service, turn to the team that has been family-run for more than 60 years. Call A.B. May today at 913-383-3100 or contact us online to schedule AC services in Kansas City.
Frequently Asked Questions
Why is my air conditioner running but not cooling the house?
There are a few things that could be going wrong to cause your AC to be running but not blowing cool air.
Anything from a clogged air filter to low refrigerant or air duct leaks can cause your AC to run but not cool your home.
If you feel like it's not cool enough when the AC is running, contact an HVAC technician to inspect your unit.
How much does it cost to replace an HVAC system?
Replacing your heating and cooling system depends on the types of systems you choose, the square footage of your home, your budget, and other factors.
An HVAC technician can assess your needs and provide an accurate quote.
Service you can Trust with A.B. May
Service you can Trust with A.B. May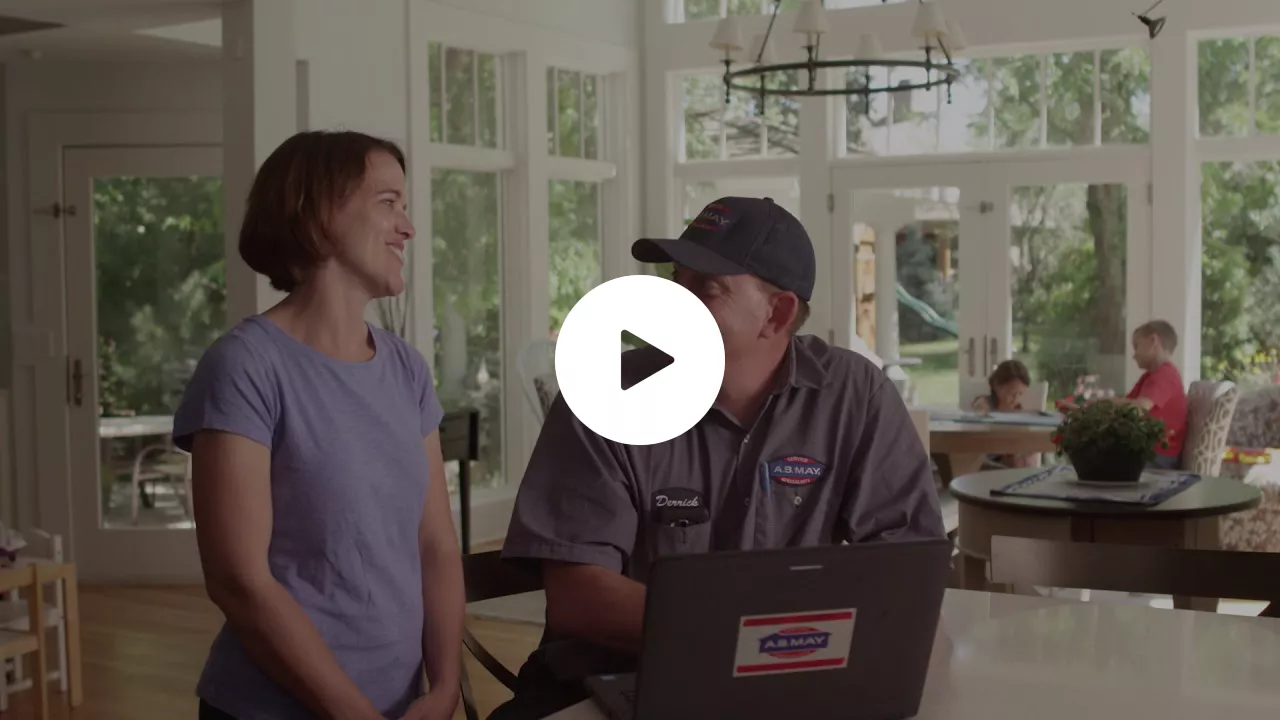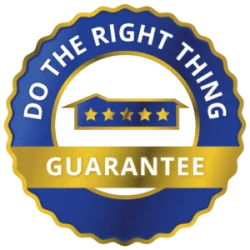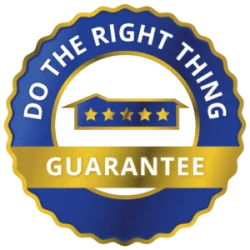 If you don't receive 5-star service before, during, or after your appointment, we want to know. We care about your happiness, and we will work to make things right. What makes us different? For three generations, our family has been committed to doing the right thing, every time. We believe exceptional service builds lasting relationships.
Respect For You & Your Home
We Answer Any Time You Call
Highly Trained Technicians
Service options with Upfront Pricing
Award-Winning
Service
Award-Winning Service
A.B. May Serves The Greater Kansas City Area
A.B. May Serves
The Greater
Kansas City Area
We serve a 50-mile radius around the Kansas City area, including the following cities:
Blue Springs | Brookside | De Soto | Fairway Parkville | Independence | Lee's Summit Kansas City | Lake Quivira | Leawood | Liberty Merriam | Mission | Mission Hills | Waldo Olathe | Overland Park | Plaza | Prairie Village Gardner | Raytown | Roeland Park | Shawnee Spring Hill | Stilwell | Lenexa | Westwood
View More