Electrical Services in Kansas City
When you need professional electrical services in Kansas City, trust the licensed electricians at A.B. May. We're proud to provide upfront pricing, so there are no surprise fees when you choose our team.
Don't risk your health and safety by attempting to do electrical work yourself. Instead, call your service tech from A.B. May and receive consistently great service with every call!
For expert electrical installation and repair in Kansas City, call A.B. May today at 913-383-3100 or contact us online!
24/7 Emergency Electrical Repair
When you're having electrical issues, you often can't wait until business hours for repairs. That's why A.B. May is proud to offer 24/7 emergency services, including electrical repair. 
If you're experiencing any of the following warning signs, call us immediately for emergency service:
Scorched power outlets
Frequently tripped breakers
No electricity
Flickering lights
Sparks when using electrical appliances
Burning smells or smoke from outlets or devices
Buzzing, sizzling, or clicking sounds from outlets or devices
Call A.B. May for emergency electrical services at 913-383-3100 now!
Electrical Safety Inspections for Kansas City Homes
Trust our team to provide thorough electrical safety inspections to evaluate your electrical panel and home wiring.
Whether you're planning a remodel or are concerned that your home has outdated or damaged wiring, our experts will use infrared thermography inspections to detect and diagnose any electrical issues.
We'll recommend any necessary electrical code corrections to ensure your home and family are safe.
Full-Service Electrical Installation & Repair
A.B. May offers electrical services for your entire home, including: 
Smart home device installation
Pool and hot tub wiring
And more
Trust A.B. May for all your electrical installation and repair needs. Call us today at 913-383-3100 or contact us online!
Electrical Panel & Circuit Breaker Repair & Replacement
You need a reliable electrical panel with functioning circuit breakers to ensure your home's electricity works without issue. A.B. May provides Kansas City residents with:
Electrical panel upgrades and repairs: We'll ensure your breaker panel can power your home effectively and efficiently.
Circuit breaker replacements and repairs: Frequently tripped breakers could be damaged or overloaded. We'll ensure each breaker can support individual rooms and appliances without issue.
When your Kansas City home needs electrical panel and circuit breaker services, call A.B. May at 913-383-3100 or contact us online!
Lighting Installation & Repair in the Greater Kansas City Area
When it comes to lighting repair and installation, you shouldn't try to do it yourself. While DIY projects are a convenient way to save money, lighting is best left to the professionals. Otherwise, you risk damaging your light fixtures and wiring and harming yourself.
Trust A.B. May for comprehensive lighting services, including:
Outdoor lighting
Indoor lighting
Ceiling fan installation
Light fixture installation and repair
Recessed lighting
Schedule your lighting installation or repair today by calling 913-383-3100.
Whole-Home Generator Installation & Repair
You need a backup plan if your home loses power because a light pole is knocked down or there's a blackout. A.B. May has the solution — a whole-home generator!
We can install and repair standby generators that power essentials and whole-home generators that can power your entire home for an extended period.
Both standby and whole-home systems turn on automatically when the power goes out, so you never have to worry about connecting a portable generator in the middle of the night or during a heavy storm.
Call A.B. May at 913-383-3100 or contact us online today to schedule generator installation or repair in Kansas City.
Electric Vehicle Charger Installation
With the price of gas always on the rise, many Kansas City residents are going green and switching to electric vehicles.
A.B. May can install at-home EV charging stations to ensure your electric car is always ready to hit the road. With a level 2 charger, you can:
Skip the fees for public chargers
Avoid waiting in your car while it charges
Quickly and conveniently charge your vehicle
Increase your property value
Install your at-home EV charger today! Call A.B. May at 913-383-3100 or contact us online to schedule service in Kansas City.
Choose A.B. May for Kansas City Electrical Services
A.B. May has been family-run for over 60 years, and we're committed to great service and customer satisfaction.
With our Do the Right Thing Guarantee, Home Service Warranties, and Service Plans, you can rest assured that your electrical service needs are in the best hands.
Call 913-383-3100 or contact A.B. May online for same-day and emergency electrical services in Kansas City.
Service you can Trust with A.B. May
Service you can Trust with A.B. May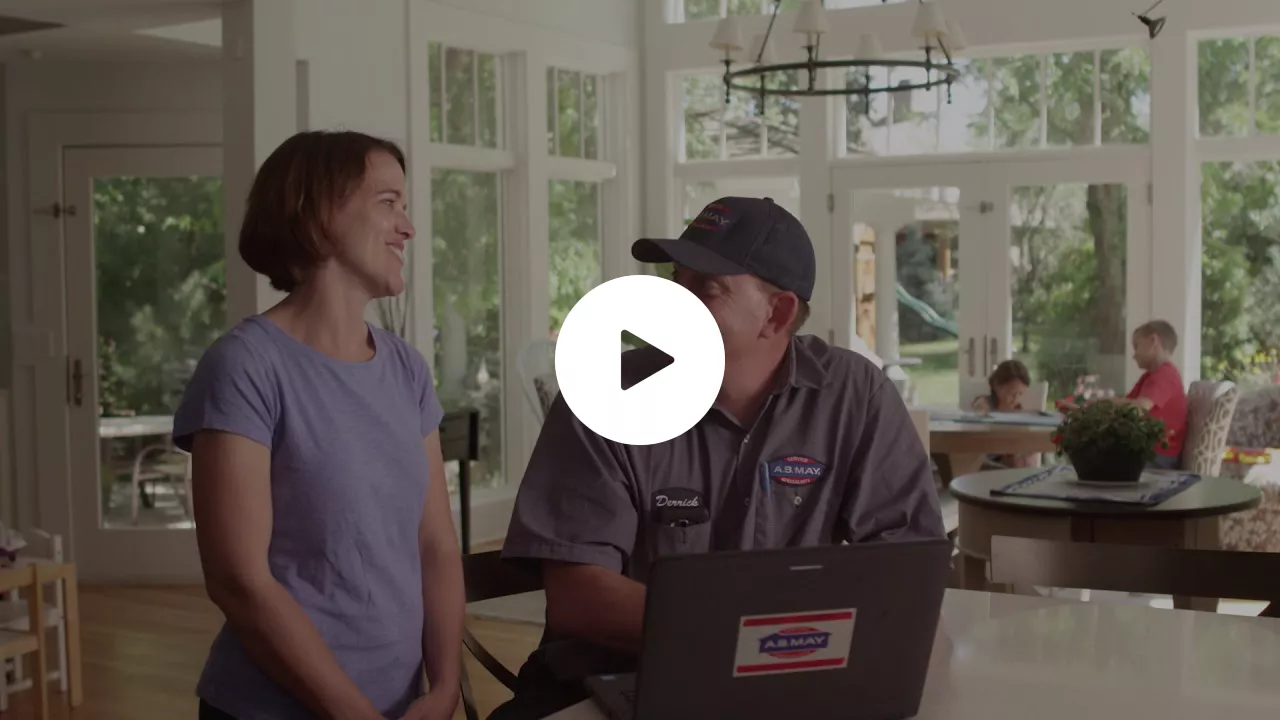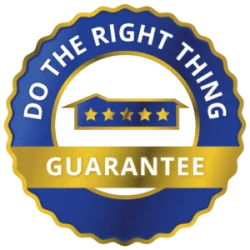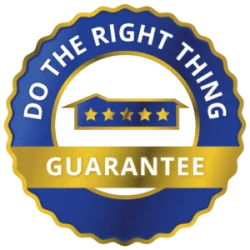 If you don't receive 5-star service before, during, or after your appointment, we want to know. We care about your happiness, and we will work to make things right. What makes us different? For three generations, our family has been committed to doing the right thing, every time. We believe exceptional service builds lasting relationships.
Respect For You & Your Home
We Answer Any Time You Call
Highly Trained Technicians
Service options with Upfront Pricing
Award-Winning
Service
Award-Winning Service
A.B. May Serves The Greater Kansas City Area
A.B. May Serves
The Greater
Kansas City Area
We serve a 50-mile radius around the Kansas City area, including the following cities:
Blue Springs | Brookside | De Soto | Fairway Parkville | Independence | Lee's Summit Kansas City | Lake Quivira | Leawood | Liberty Merriam | Mission | Mission Hills | Waldo Olathe | Overland Park | Plaza | Prairie Village Gardner | Raytown | Roeland Park | Shawnee Spring Hill | Stilwell | Lenexa | Westwood
View More