Sewer Line Services in Kansas City
Sewer line issues can create big headaches for homeowners. Your drain and sewer system is designed to be invisible, but clogged drains and cracked sewer lines are impossible to ignore.
When there's a problem in your pipes, you want to make sure you understand what you are dealing with. At A.B. May, our licensed plumbers have the tools and expertise to determine the cause of your sewer line issues and the best way to resolve them.
Trust our team for 24/7 emergency plumbing services, and we'll quickly restore your sewer line.
Contact us online or call 913-383-3100 now to request sewer line services in Kansas City.
What Causes Sewer Line Issues?
Many of the causes of sewer line issues are out of your control, but there are a few things you can do to keep your pipes flowing smoothly, like being careful about what goes into your drain pipes.
The most common causes of sewer line trouble are:
Improper Use of Drains
It can be easy to treat your drains like a trash can, but you may not realize the repercussions. Over time, they can form stubborn clogs in the sewer line and headaches for homeowners.
Garbage disposals aren't made to handle large quantities or hard food items like onion or potato skins. Also, cooking fat hardens after it goes down the drain, coating your pipes and eventually blocking them.
The same goes for your toilet — you can't flush everything. Place items like napkins, facial tissue, diaper wipes, and feminine products in a trashcan instead of down the toilet.
Tree Roots
Many clogged sewer lines, especially in older homes, are caused by tree roots. Tree roots can penetrate the sewer lines and create clogs over time.
Our expert technicians use the appropriate equipment to break up the roots without causing further damage to your sewer line and repair any cracks or holes in the pipe.
Pipe Damage & Deterioration
If your home is older, you could have a cracked, broken, sagging, or collapsed sewer line.
Many older homes have cast iron pipes that have deteriorated over time and need to be replaced with a more reliable piping material.
Sewer Line Services From A.B. May
The cause of your sewer line issues and the condition of your pipes will determine which sewer line service you'll need:
Sewer Jetting
Your home's drain system relies on your main drain line, also known as the sewer line, and multiple smaller drain lines. Your main sewer line is a horizontal pipe that runs under the ground and outside the home. It carries your drain water to the sewer system or septic tank.
A blockage in this pipe can cause raw sewage to back up into the drains in your home. It's smelly, toxic, and requires more than simple drain cleaning. If you are experiencing a backup due to a clogged sewer line at your home, it is important to stop using any water because it could accumulate in the basement and/or under the foundation.
Listen to your home. There are usually signals that your main drain is having trouble:
Gurgling noises in your drains or toilet
Sewer odor
Water backup or flooding
Sewage backup
If you notice signs that your main drain may be clogged, schedule a sewer line camera inspection with A.B. May. We'll locate the blockage and use hydro jetting to clear the line completely.
Trenchless Sewer Line Repair
A.B. May uses pipe lining, a minimally intrusive method to resolve sewer line corrosion, leaks, and breaks.
Here's how it works:
Your plumbers will conduct a camera inspection to precisely locate and identify the pipe damage.
They'll insert a flexible liner into your pipes.
The liner will expand and harden to cover any damage to the old pipe and function as new piping.
This process allows us to quickly repair your sewer line without excavating your property.
Trench & Trenchless Sewer Line Replacement
If your sewer pipes are old or severely damaged, you may need a sewer line replacement instead of a repair. Turn to A.B. May for trench and trenchless sewer line replacement:
Trenchless sewer line replacement is ideal for older pipes that are still largely intact. We'll use pipe bursting, which requires inserting the new pipe with a pipe-bursting head through the old pipe for a seamless, no-dig replacement.
Trench sewer replacement is necessary for severely deteriorated and collapsed sewer lines. We'll dig trenches on either side of the old pipes so we can remove them and install new pipes in their place. We'll do the best we can to minimize disruption to your yard.
Trenchless sewer line repairs and replacements are typically more cost-effective, faster, and less disruptive, so we'll always recommend this method when possible.
Once your plumber inspects your sewer line, we can determine which method is best for your property.
Call your service tech from A.B. May at 913-383-3100 or contact us online today to request sewer services in Kansas City.
Schedule Sewer Line Services for Your Kansas City Home
You can rely on A.B. May for your sewer jetting, repair, and replacement needs. Choose our award-winning team for:
Free estimates on replacements
Same-day service
24/7 emergency services
And more
As a homeowner, it's your responsibility to keep your drain and sewer lines in good condition. A.B. May also offers routine drain system checks so you can identify and resolve any clogs, cracks, or breaks in your sewer line before they get worse.
Contact us online or call 913-383-3100 today to request sewer services in the KC Metro area.
Service you can Trust with A.B. May
Service you can Trust with A.B. May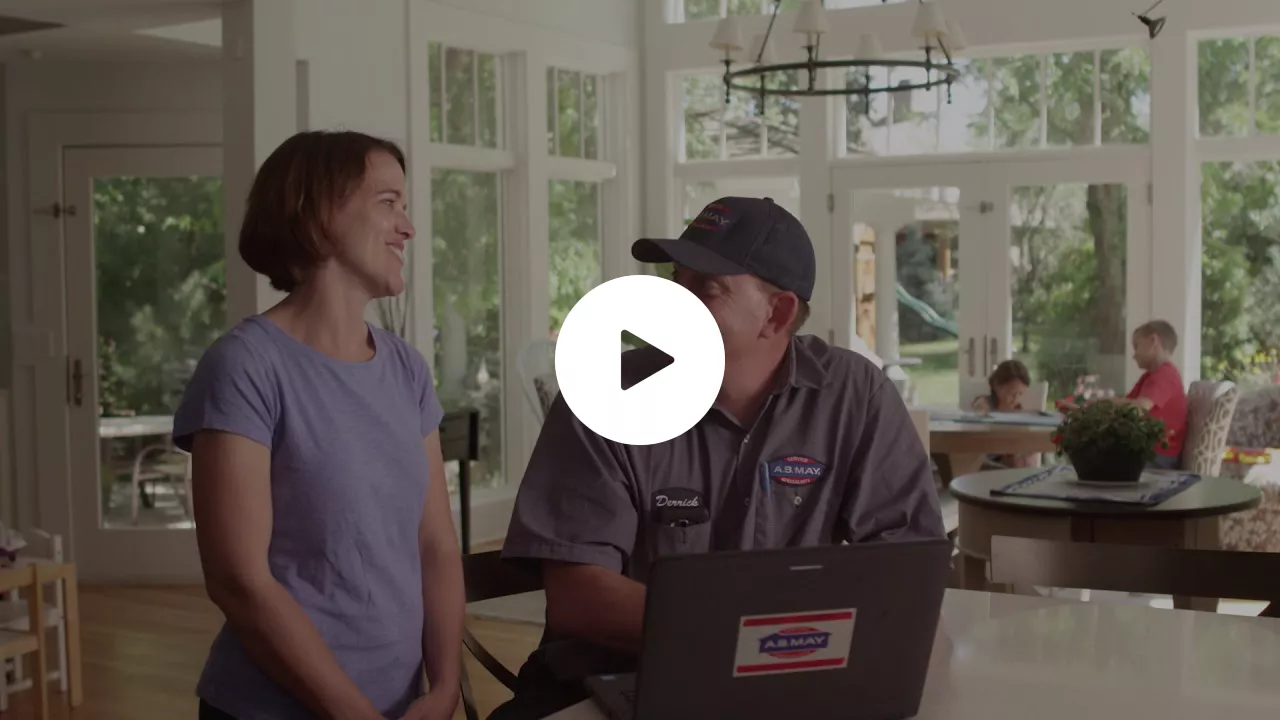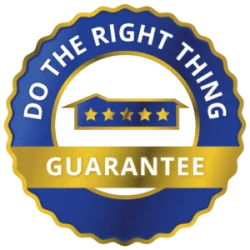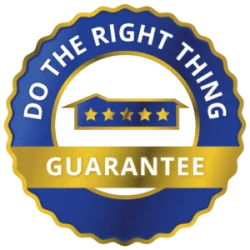 If you don't receive 5-star service before, during, or after your appointment, we want to know. We care about your happiness, and we will work to make things right. What makes us different? For three generations, our family has been committed to doing the right thing, every time. We believe exceptional service builds lasting relationships.
Respect For You & Your Home
We Answer Any Time You Call
Highly Trained Technicians
Service options with Upfront Pricing
Award-Winning
Service
Award-Winning Service
A.B. May Serves The Greater Kansas City Area
A.B. May Serves
The Greater
Kansas City Area
We serve a 50-mile radius around the Kansas City area, including the following cities:
Blue Springs | Brookside | De Soto | Fairway Parkville | Independence | Lee's Summit Kansas City | Lake Quivira | Leawood | Liberty Merriam | Mission | Mission Hills | Waldo Olathe | Overland Park | Plaza | Prairie Village Gardner | Raytown | Roeland Park | Shawnee Spring Hill | Stilwell | Lenexa | Westwood
View More