Tankless Water Heater Services in Kansas City
Since 1959, we've served our Kansas City neighbors with the best home services available. When something is wrong with your tankless water heater, we are the ones to call. Whether your tankless water heater requires maintenance, repair, or replacement, we have your back.
When you call A.B. May, you'll be greeted with a warm welcome, listened to, and guided through our appointment process. We'll get the job done right and on time. Did we mention that we offer upfront pricing? We are here to build lasting relationships with our Kansas City neighbors.
Call 913-383-3100 or contact us online to request tankless water heater services for your Kansas City home.
How Does a Tankless Water Heater Work?
A tankless water heater is a small unit, about the size of a carry-on suitcase, that heats water on demand by passing it over a heating element.
Traditional water heaters heat and hold water in the tank, which can lead to wasted energy. With on-demand water heating, a tankless water heater is an energy-efficient alternative.
Call 913-383-3100 or contact A.B. May online to request tankless water heater installation for your Kansas City home.
Benefits of Installing a Tankless Water Heater
Our professionals at A.B. May can install the right tankless water heater for your home. We'll even drain and dispose of your old water heater!
Tankless water heaters offer several benefits over traditional water heaters, including:
Unlimited hot water on demand: Tankless water heaters provide homeowners with the convenience and reliability of hot water without needing a tank. You'll be able to wash dishes, do laundry, take a shower, and do anything else you need to do that requires hot water without worrying about running out. It's also perfect for people living in homes with limited space for a traditional water heater.
Energy and cost efficiency: Tankless water heaters use less energy and water, making them a good choice for those looking to conserve resources. They only operate when you need hot water, saving you money on your utility bills.
A longer system life span: Tankless water heaters often have a longer life span than traditional water heaters, with some lasting up to 20 years.
Tankless Water Heater Repair
Tankless water heaters are a great investment, but like any other machinery, they occasionally need maintenance and repair.
If you require tankless water heater repairs, our team of plumbers at A.B. May is here to help fix the problem. We'll inspect your unit, present you with our recommendations and an upfront price, and get your water heater up and running as quickly as possible.
Signs Your Water Heater Needs Repair
Some symptoms of a water heater problem are more obvious than others. If you notice any of these signs, call your local plumber. An expert will be able to pinpoint a cause and offer a solution.
Insufficient hot water 
Water leaks
Discolored water
Foul odor coming from the water
Strange noises coming from your tankless water heater
 Contact us online or call 913-383-3100 to request tankless water heater repair in Kansas City.
Tankless Water Heater Maintenance
Routine tankless water heater maintenance is essential for maximizing your unit's life span and performance. Annual maintenance tasks include:
Cleaning and descaling the unit
Inspecting components
Recalibrating the thermostat
Checking other safety features
Some homeowners want to DIY, but we recommend professional maintenance to ensure the most reliable service.
If you can't recall when your water heater was last serviced, call 913-383-3100 or contact us online to schedule an appointment with A.B. May.
Count On A.B. May for Tankless Water Heater Services in Kansas City
A.B. May is Kansas City's home service expert, so you can count on us to install, maintain, or replace your tankless water heater.
Our licensed and insured company has been family-run for over 60 years. We know your water heater is crucial to home safety and comfort, so we answer anytime you call to provide same-day and 24/7 emergency service.
You'll also receive upfront pricing for all tankless water heater services, and we provide free estimates for replacements.
Tankless water heaters from A.B. May are a great option for Kansas City homes. Call 913-383-3100 or contact us online to request an appointment.
Frequently Asked Questions
What is the life expectancy of a tankless hot water heater?
The life expectancy of a tankless water heater can be more than 20 years with proper maintenance. Tank water heaters, by comparison, last 10 to 15 years if well-maintained.
Do tankless water heaters require annual maintenance?
Yes. Maintenance for tankless water heaters includes flushing out your water heater at least once a year (or once every six months if you have hard water).
What are the most common problems with tankless water heaters?
Mineral or sediment buildup, ignition failure, and system overload are some of the most common tankless water heater problems.
Service you can Trust with A.B. May
Service you can Trust with A.B. May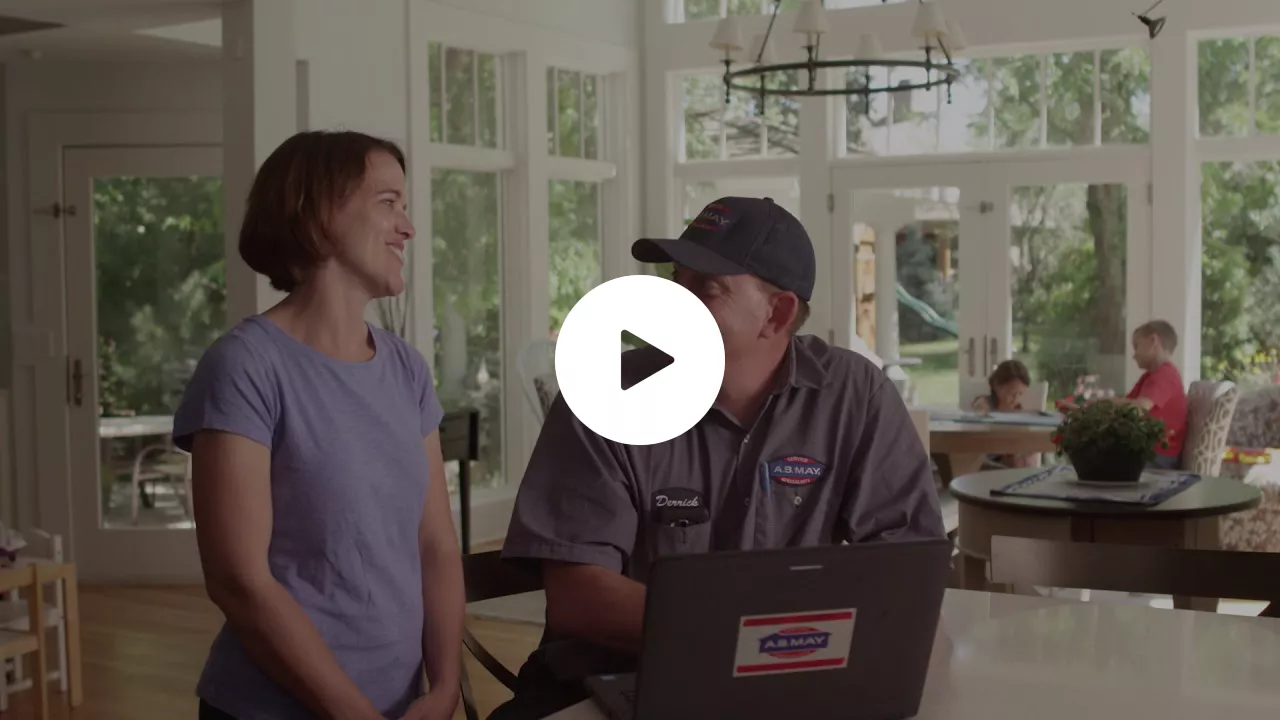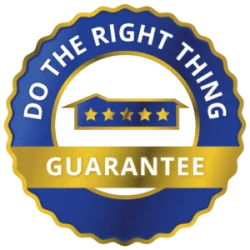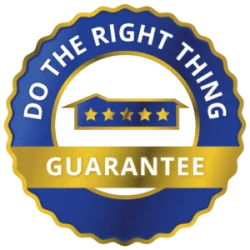 If you don't receive 5-star service before, during, or after your appointment, we want to know. We care about your happiness, and we will work to make things right. What makes us different? For three generations, our family has been committed to doing the right thing, every time. We believe exceptional service builds lasting relationships.
Respect For You & Your Home
We Answer Any Time You Call
Highly Trained Technicians
Service options with Upfront Pricing
Award-Winning
Service
Award-Winning Service
A.B. May Serves The Greater Kansas City Area
A.B. May Serves
The Greater
Kansas City Area
We serve a 50-mile radius around the Kansas City area, including the following cities:
Blue Springs | Brookside | De Soto | Fairway Parkville | Independence | Lee's Summit Kansas City | Lake Quivira | Leawood | Liberty Merriam | Mission | Mission Hills | Waldo Olathe | Overland Park | Plaza | Prairie Village Gardner | Raytown | Roeland Park | Shawnee Spring Hill | Stilwell | Lenexa | Westwood
View More