Understanding Air Filters and Media Filters
Central air systems have air filters to trap particles and keep them from damaging your equipment. Standard filters are usually ½ to 1 inch thick and are made from inexpensive fiberglass. They protect your HVAC system but don't do much to improve your air quality. Many homeowners opt to use pleated, higher-performance filters or thicker 4-5″ media filters to capture more dust, pollen, and virus-sized particles flowing through their air. All filters need to be changed regularly for the best performance.
How effective is your air filter? Understanding  MERV ratings.
Air filters are rated from 1 to 16 on the MERV scale based on how well they filter minuscule particles like pollen, dust mites, textile and carpet fibers, mold spores, dust, pet dander, bacteria, and tobacco smoke.
Basic air filters rated between MERV 1 and 4 are designed to protect your heating and cooling equipment from large, damaging particles. They are not intended to improve indoor air quality. They cannot capture smaller particles like bacteria, viruses, pet dander, and dust mites.
Upgrading your standard filter to a higher-performance pleated filter increases your protection from pollutants and allergens. Filters rated between MERV 7 and MERV 12 remove more irritating particles from your air. Hospital and sterile rooms often use high MERV ratings between 13 and 16. They filter the air at such a high level it may actually hinder airflow in your system.
If you are unsure which MERV rating is best for your home, talk to one of our indoor air quality experts or HVAC technicians.
How often should I change my filters?
A dirty filter stops working and can even cause breakdowns. Clean filters are essential–they are the first troubleshooting tip we recommend homeowners try if their system isn't performing well. Unfortunately, there isn't a simple answer for how often they need to be changed. It depends on several factors.
Filter size: Cheaper fiberglass filters are designed to be changed every month. Higher-performance 1″ filters can last around three months. Thicker media filters are sometimes good for about six months, even up to a year.
Pets in the home: Shedding pets create more particulates for air filters to catch, requiring fresh filters more often.
Health factors: If anyone in the home suffers from allergies or asthma, they will benefit from more frequent air filter changes. Young children also have more sensitive respiratory systems.
Personal preference: Two people can look at the same filter and have different opinions about how dirty it is.
A good test is to check your filter and see if air flows freely through it. Does it look clean enough that you'd want to breathe the air it passes into your home? If not, change it more often. Also, if the filter is bowed, you're waiting too long to replace it. This means the blower mower is trying extra hard to pull the air through it, which adds pressure to the filter. 
If your system isn't functioning properly, go straight to the filter and make sure it's clean. Dirty filters block airflow and often cause problems for heating and cooling systems. Sometimes, changing the filter can save you the trouble of having a technician visit your home.
Set up a system for fresh filters.
Changing your filter regularly is the best way to keep your air clean. Even though it's essential, it can be easy to forget.
You can use a calendar or smart speaker to set reminders at intervals right for your home and track how often you change the filter. Adjust the timing as you start to pay attention to how quickly your filters are dirty. Ordering in bulk can save money. And subscription services such as Amazon or Filterjoy.com remind you to change the filter when it appears at your door. 
Learning more about your home's air filter is a great way to stay ahead of home maintenance. If you have questions or would like to improve your air quality with a better filter, we'd love to help. Schedule a service call today by calling, texting, or using our online form.
Service you can Trust with A.B. May
Service you can Trust with A.B. May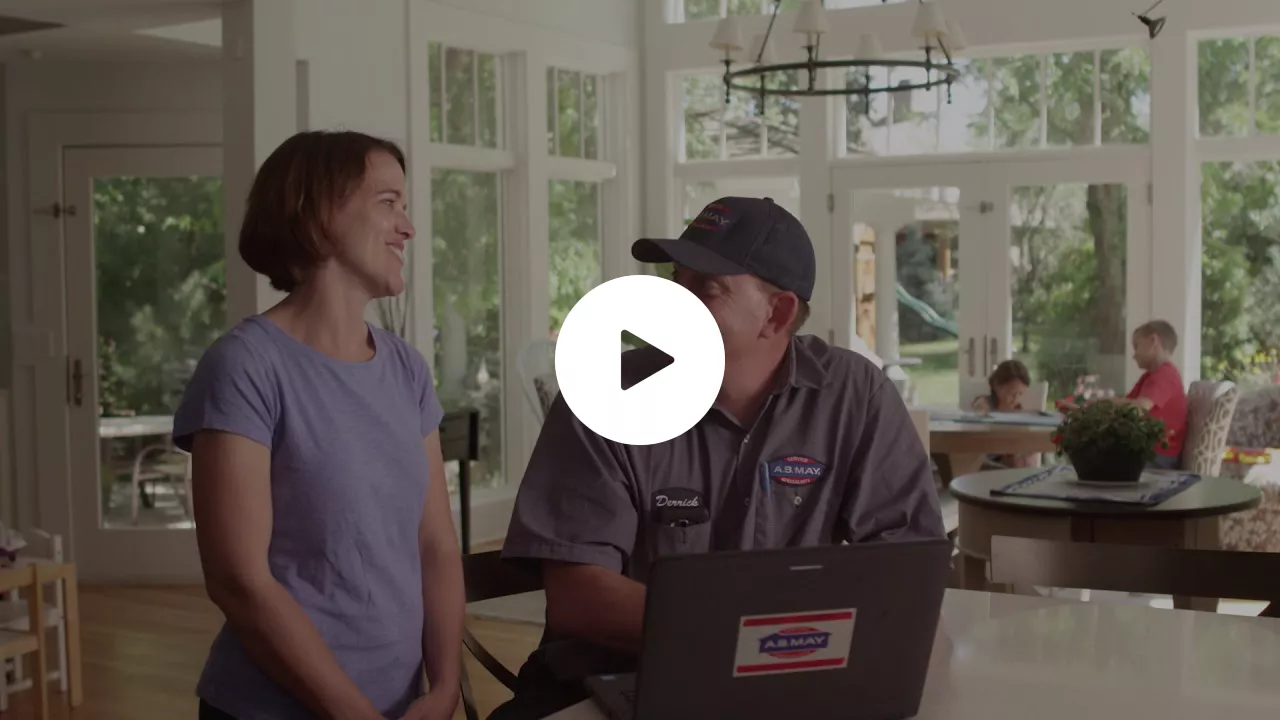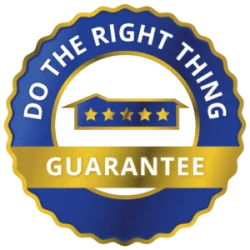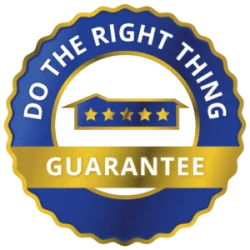 If you don't receive 5-star service before, during, or after your appointment, we want to know. We care about your happiness, and we will work to make things right. What makes us different? For three generations, our family has been committed to doing the right thing, every time. We believe exceptional service builds lasting relationships.
Respect For You & Your Home
We Answer Any Time You Call
Highly Trained Technicians
Service options with Upfront Pricing
Award-Winning
Service
Award-Winning Service
A.B. May Serves The Greater Kansas City Area
A.B. May Serves
The Greater
Kansas City Area
We serve a 50-mile radius around the Kansas City area, including the following cities:
Blue Springs | Brookside | De Soto | Fairway Parkville | Independence | Lee's Summit Kansas City | Lake Quivira | Leawood | Liberty Merriam | Mission | Mission Hills | Waldo Olathe | Overland Park | Plaza | Prairie Village Gardner | Raytown | Roeland Park | Shawnee Spring Hill | Stilwell | Lenexa | Westwood
View More