Indoor Air Quality Services & Solutions in the Kansas City Area
Indoor air quality is essential to your family's health and well-being. At A.B. May, we understand the importance of clean, contaminant-free indoor air, so we offer a range of indoor air quality solutions to meet your specific needs.
Whether you need duct cleaning, air purifiers, humidifiers, dehumidifiers, or media filters, our team of experts can help you improve your indoor air quality.
A.B. May has helped Kansas City homeowners care for their homes for over 60 years. We take pride in providing top-quality workmanship and customer service you can trust.
Improve your Kansas City home's indoor air quality with A.B. May. Call us at 913-383-3100 to schedule your appointment today!
Signs of Poor Indoor Air Quality
Poor indoor air quality can contribute to a range of health problems, including allergies, asthma, and respiratory issues. That's why Kansas City homeowners need to recognize the signs that the air in their homes is not as clean as it could be.
Some common signs of poor indoor air quality include:
Frequent sneezing or coughing
Headaches or dizziness
Unexplained fatigue or lethargy
Musty or unpleasant odors
Mold growth
Excessive dust
If you're experiencing these symptoms, you can improve your indoor air quality with targeted solutions from A.B. May.
Benefits of Improving Your Indoor Air Quality
Cleaner air in your Kansas City home does more than eliminate odors. Improving your indoor air quality can provide numerous benefits, including:
Reduced risk of respiratory problems
Improved sleep quality
Enhanced overall health and well-being
Improved HVAC efficiency
Less dust in the air and on surfaces
Eliminated allergens and pollutants
Schedule an indoor air quality assessment for your Kansas City home today by calling 913-383-3100!
A.B. May's Indoor Air Quality Solutions
At A.B. May, we offer a full range of indoor air quality solutions to help you breathe easier in your Kansas City home, including:
Duct Cleaning
Duct cleaning removes dirt, dust, and other debris from your ductwork. It improves indoor air quality by reducing the number of airborne contaminants circulating through your HVAC system.
Whether you have a pest infiltration, recently renovated your home, or are just overdue for duct cleaning, we have the equipment needed to get the job done.
Whole-Home Humidifiers
Low humidity levels can worsen coughing and dry skin during the winter months. We can install a whole-home humidifier to help regulate the humidity in your home, making it easier to breathe and improving your overall comfort.
Whole-home humidifiers are designed to be low-maintenance and energy-efficient so that you can enjoy the benefits without any hassle.
Whole-Home Dehumidifiers
Excess humidity makes your home feel warmer than it actually is and can encourage mold growth. We offer whole-home dehumidifier installation to remove excess moisture from the air.
Whole-home dehumidifiers are designed to be quiet and energy-efficient so that you can enjoy the benefits without any disruption.
Whole-Home Air Purifiers
Whole-home air purifiers use advanced filtration technology to remove contaminants from the air in your home. They can capture allergens, bacteria, viruses, and other pollutants.
Your air purifier will work with your HVAC system's air filter to provide comprehensive indoor air quality protection.
Media Filters
Media filters are a simple and effective investment in your indoor air quality. They're more efficient than standard 1-inch filters because they capture more airborne contaminants.
This can help reduce allergy symptoms, improve respiratory health, and support a cleaner living environment.
Trust A.B. May to improve the indoor air quality in your home. Call us at 913-383-3100 or schedule service online today!
Contact A.B. May for Indoor Air Quality Solutions in Kansas City
For clean, pure air in your Kansas City home, trust A.B. May. We're the local experts in indoor air quality solutions, and you'll be sure to see a difference in your home comfort.
Get cleaner air and peace of mind with indoor air quality services from A.B. May. Call 913-383-3100 or contact us online today for an appointment!
Service you can Trust with A.B. May
Service you can Trust with A.B. May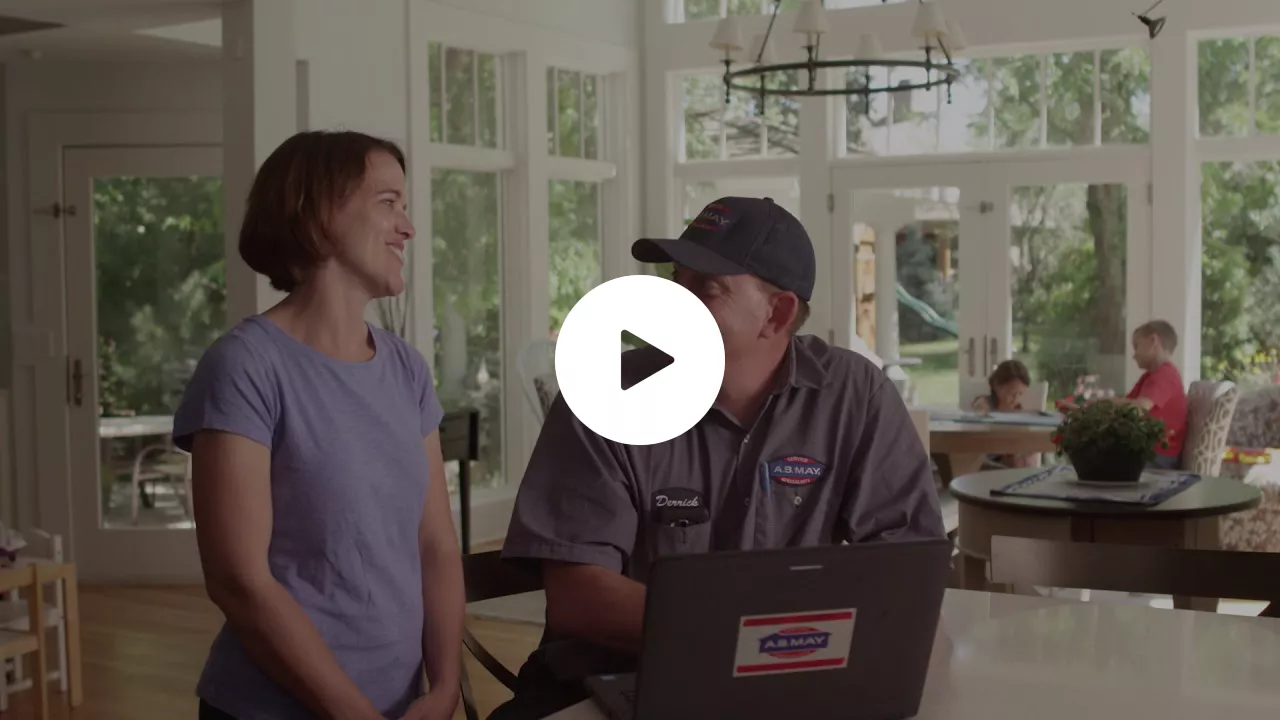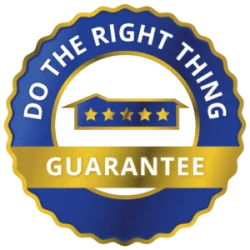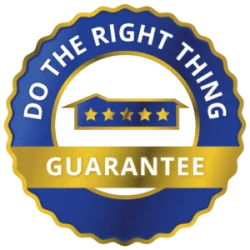 If you don't receive 5-star service before, during, or after your appointment, we want to know. We care about your happiness, and we will work to make things right. What makes us different? For three generations, our family has been committed to doing the right thing, every time. We believe exceptional service builds lasting relationships.
Respect For You & Your Home
We Answer Any Time You Call
Highly Trained Technicians
Service options with Upfront Pricing
Award-Winning
Service
Award-Winning Service
A.B. May Serves The Greater Kansas City Area
A.B. May Serves
The Greater
Kansas City Area
We serve a 50-mile radius around the Kansas City area, including the following cities:
Blue Springs | Brookside | De Soto | Fairway Parkville | Independence | Lee's Summit Kansas City | Lake Quivira | Leawood | Liberty Merriam | Mission | Mission Hills | Waldo Olathe | Overland Park | Plaza | Prairie Village Gardner | Raytown | Roeland Park | Shawnee Spring Hill | Stilwell | Lenexa | Westwood
View More