Air Conditioning Installation & Replacement in the Kansas City Area
Making the decision to install a new HVAC system can be daunting, but at A.B. May, we're here to make the process easy for you. By choosing the right air conditioner for your needs, you can expect to enjoy a more comfortable home and lower energy bills.
For over 60 years, our family-run business has provided consistently great service to Kansas City homeowners. Our technicians are highly trained, and we back our work with our Do the Right Thing Guarantee.
We also offer 24/7 emergency service, so you can count on us to be there for you if your air conditioner breaks down.
Replace your air conditioner with A.B. May. Call us at 913-383-3100 to schedule your appointment today!
Signs You Need Air Conditioning Replacement
An air conditioner is a big investment for homeowners, so it makes sense that you want it to last as long as possible.
Many common AC issues can be repaired, but it's important to know when your unit is past the point of repair and needs to be replaced.
Consider air conditioning replacement if:
Your system is over 12 years old.
Your system requires frequent repairs.
You have hot and cold spots throughout your home.
Your system needs major parts replaced, like the blower motor, compressor, or evaporator coil.
While it may be tempting to keep repairing your failing AC for as long as possible, we don't recommend it. It's best to plan for a replacement before your system fails completely to avoid a stressful situation during the hottest months of the year.
If you're unsure whether you need a replacement or repair, call A.B. May at 913-383-3100 to schedule AC service, and we'll evaluate your unit.
How To Choose the Right Air Conditioner for Your Kansas City Home
Choosing the right air conditioner for your home is essential to optimizing comfort and efficiency.
When your system is on its last legs, trust A.B. May to guide you through the AC replacement process.
We'll help you choose the right AC for your home by considering:
We guarantee we'll provide a seamless and safe installation of your new system. 
We Install Daikin Air Conditioners
A.B. May is proud to install top-of-the-line Daikin air conditioning systems. Daikin has been a trusted name in HVAC products for over 90 years. We install whole-home, single-zone, and multi-zone air conditioners for residential clients in Kansas City. Some benefits of Daikin air conditioners include:
Energy efficiency: You'll save money on your energy bills with these efficient units.
Reduced noise: Enjoy peace and quiet with Daikin's Quiet-Mode setting.
Compact units: These space-saving units won't take up too much room in your home.
Enhanced comfort: Your Daikin air conditioner will keep your home at the perfect temperature.
Our NATE-certified HVAC contractors will install your Daikin air conditioner properly, making sure everything operates as it should.
Call 913-383-3100 today to speak with a local HVAC contractor about Daikin air conditioner installation.
Ductless AC
If your home doesn't have ductwork or you have a recently renovated or added room that needs comfort control, consider a Daikin ductless mini-split as an alternative to central AC.
They work to provide both heating and cooling to individual rooms through air handlers that are connected to an outdoor unit.
A mini-split is an energy-efficient option that provides highly customizable temperature control for your home.
Call A.B. May at 913-383-3100 today or request an AC replacement estimate online!
Maximize Your AC's Life Span With Routine Maintenance
You can get the most out of your cooling system with routine air conditioning maintenance. An annual tune-up allows our technicians to identify issues before they become major problems, saving you money on costly repairs or premature replacement.
At A.B. May, we offer Bronze, Silver, and Gold Service Plan options to fit your needs and budget. All plans include:
A 15% discount on repairs and services
24-hour emergency response
HVAC, plumbing, and electrical system checks
Schedule AC maintenance or sign up for a service plan today. Contact us online or call 913-383-3100!
Choose A.B. May for AC Replacement in Kansas City
At A.B. May, we understand the importance of keeping your home comfortable with a reliable air conditioner. We're dedicated to providing expert HVAC installations our Kansas City homeowners can trust.
We offer upfront pricing and financing options, so you'll have all the information you need to confidently choose our team for your AC replacement.
When you need AC replacement services in Kansas City, choose A.B. May. Call us at 913-383-3100 to schedule your appointment today!
Service you can Trust with A.B. May
Service you can Trust with A.B. May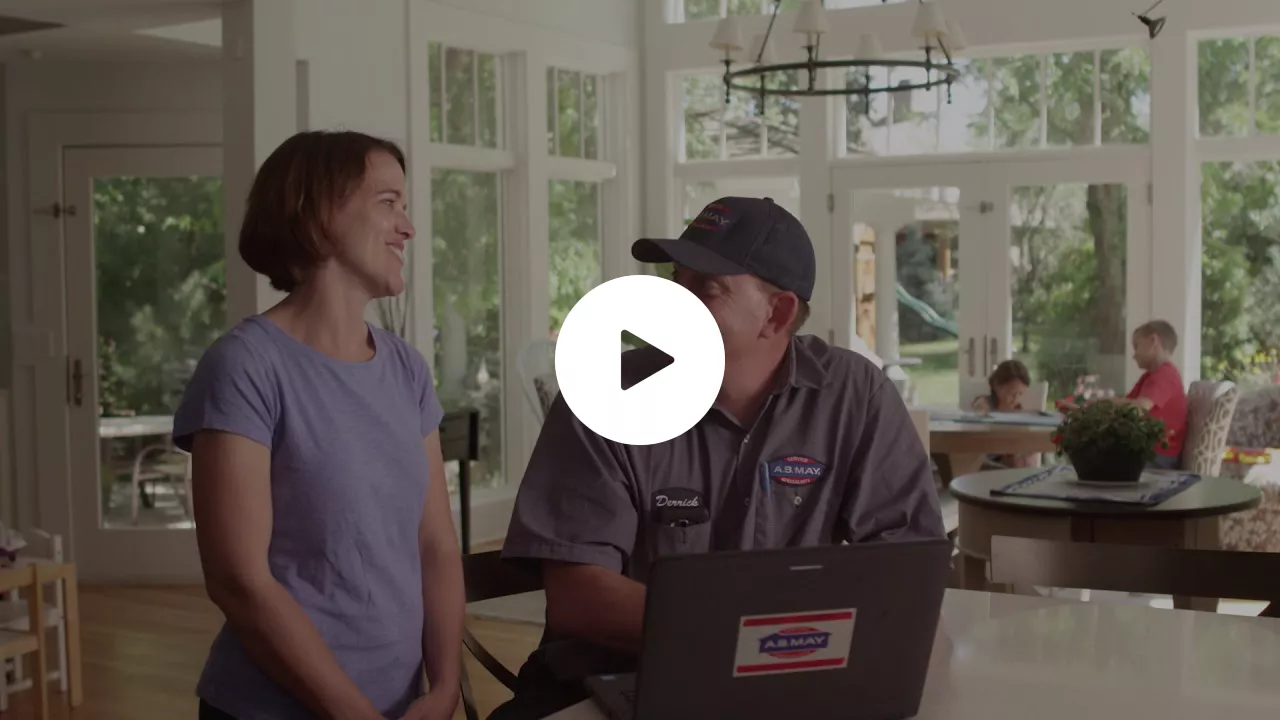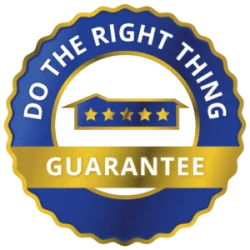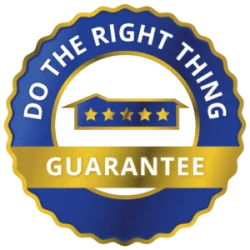 If you don't receive 5-star service before, during, or after your appointment, we want to know. We care about your happiness, and we will work to make things right. What makes us different? For three generations, our family has been committed to doing the right thing, every time. We believe exceptional service builds lasting relationships.
Respect For You & Your Home
We Answer Any Time You Call
Highly Trained Technicians
Service options with Upfront Pricing
Award-Winning
Service
Award-Winning Service
A.B. May Serves The Greater Kansas City Area
A.B. May Serves
The Greater
Kansas City Area
We serve a 50-mile radius around the Kansas City area, including the following cities:
Blue Springs | Brookside | De Soto | Fairway Parkville | Independence | Lee's Summit Kansas City | Lake Quivira | Leawood | Liberty Merriam | Mission | Mission Hills | Waldo Olathe | Overland Park | Plaza | Prairie Village Gardner | Raytown | Roeland Park | Shawnee Spring Hill | Stilwell | Lenexa | Westwood
View More