Top-Rated Water Heater Services in Kansas City
You need a reliable supply of hot water for washing dishes, cooking, cleaning, doing laundry, and bathing each day. That's why A.B. May provides water heater installation, replacement, repair, and maintenance services for homeowners in and around Kansas City. We understand the importance of having a functional water heater for your daily routine and will ensure that yours works properly.
Do you need to replace your faulty water heater? Call us at 913-383-3100 today to schedule water heater installation services.
Water Heater Installation & Replacement
Our highly trained plumbers work on all brands and types of water heaters, including conventional, tankless, and hybrid models. We'll work with you to assess your home's hot water requirements and help you pick the right unit to fit your needs and budget.
Once you select a water heater, we'll remove your old unit and install the new one properly, making sure it operates at peak performance. You'll have reliable hot water throughout your home — whenever you need it.
Three Types of Water Heaters
Tankless: Provides on-demand hot water only when you need it. You can shower, do laundry, and wash dishes without worrying about running out of hot water.
Conventional: Keeps a set amount of water in the tank hot every minute of every day. It's continually heating water to about 120 degrees.
Hybrid: Replenishes its hot water supply much more quickly than a traditional tank water heater.
24/7 Water Heater Repairs in Kansas City
At A.B. May, we're known for our prompt service. We're available to answer the phones 24 hours a day and can provide same-day or 24/7 emergency service. You can trust us to figure out what's wrong with your water heater and repair it quickly.
What's Wrong with My Water Heater?
Did you know that water heaters have a typical life span of six to 12 years? Here are some common water heater problems our customers have experienced and what may be causing them:
My water heater is leaking: Leaks can come from different parts of your water heater. If the leak is coming from the water lines or temperature and pressure relief valves at the top of your unit, it may not be a serious repair. If the water is leaking from the bottom of your unit, it's likely a sign that the interior tank has deteriorated from age and needs to be replaced.

Rusty water comes out of my faucet: If rust is coming from the hot side piping only, the inside of your water heater may be rusting out and causing a leak. There's no way to repair the interior tank, so you'll likely need to replace it.

My water heater is rumbling: Over time, sediment builds up on the bottom of the tank and hardens from being heated each day, which causes rumbling noises. The sediment causes your water heater to be less efficient because it has to use more gas or electricity. Eventually, the metal tank will become brittle from wear and tear and form tiny holes and cracks, at which point you'll need to replace the unit.

The water in my house isn't getting hot: This typically signals a serious problem. You can check your pilot light, but if that's not the issue, let one of our plumbers take a look for you.
If any of these problems sound familiar, contact A.B. May at 913-383-3100 to request water heater repair services. Our friendly, professional plumbers can explain your options for repair or replacement.
Schedule Routine Water Heater Maintenance
Routine maintenance is essential for homeowners. Our plumbing contractors will thoroughly check each component of your water heater to ensure it works optimally. Some benefits of scheduling annual water heater maintenance include:
Preventing costly repairs
Extending the lifespan of your water heater
Being able to plan for future repair needs
Increasing the unit's energy efficiency
Why Choose A.B. May?
A.B. May is a family-operated company that's provided superior home services since 1959. We've earned our reputation for providing consistently great, award-winning service on every job. All of our work is backed by our Do the Right Thing Guarantee. You'll receive five-star service — or we'll work hard to make things right.
We put our customers first. That's why we offer financing options and special offers to make our services more affordable. You can expect fair, honest pricing from us.
To schedule water heater services in Kansas City, contact A.B. May at 913-383-3100 now.
Frequently Asked Questions
Why do I keep running out of hot water?
Blockages within the heater, mineral deposits, malfunctioning heating elements, and other issues can contribute to a lack of hot water. You'll need a professional plumber to diagnose and repair the issue.
Should I replace my water heater?
If your water heater is over 10 years old or frequently needs repairs, it may be more cost-effective to replace your water heater.
Are tankless water heaters worth it?
While tankless water heaters are costlier to purchase and install, they're more cost-effective in the long run due to their energy efficiency. Plus, you'll have hot water on demand instead of waiting minutes for your water to heat up.
Service you can Trust with A.B. May
Service you can Trust with A.B. May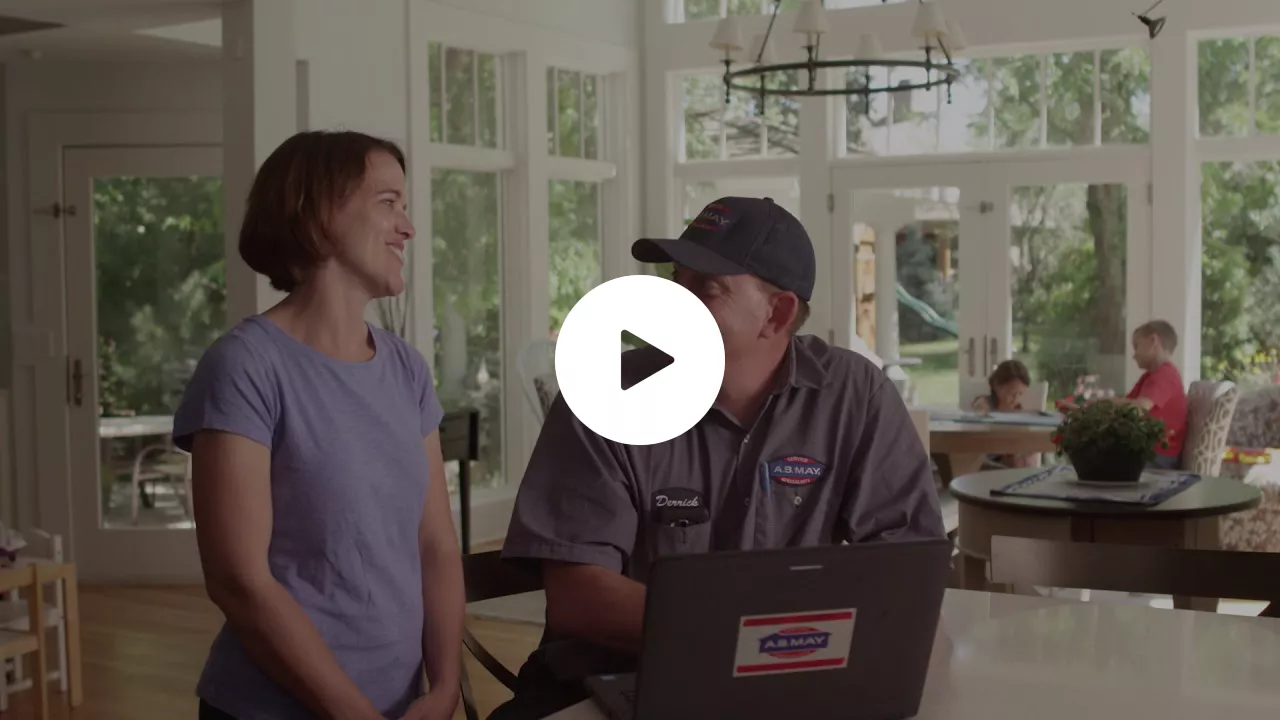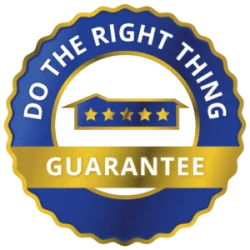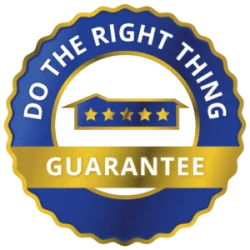 If you don't receive 5-star service before, during, or after your appointment, we want to know. We care about your happiness, and we will work to make things right. What makes us different? For three generations, our family has been committed to doing the right thing, every time. We believe exceptional service builds lasting relationships.
Respect For You & Your Home
We Answer Any Time You Call
Highly Trained Technicians
Service options with Upfront Pricing
Award-Winning
Service
Award-Winning Service
A.B. May Serves The Greater Kansas City Area
A.B. May Serves
The Greater
Kansas City Area
We serve a 50-mile radius around the Kansas City area, including the following cities:
Blue Springs | Brookside | De Soto | Fairway Parkville | Independence | Lee's Summit Kansas City | Lake Quivira | Leawood | Liberty Merriam | Mission | Mission Hills | Waldo Olathe | Overland Park | Plaza | Prairie Village Gardner | Raytown | Roeland Park | Shawnee Spring Hill | Stilwell | Lenexa | Westwood
View More